The Beginning
---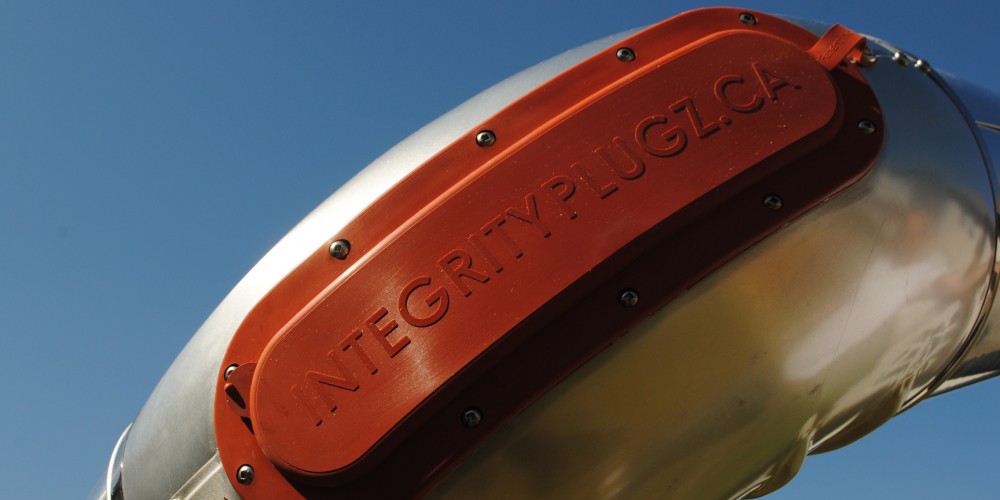 Thinking about our first blog post, we thought we'd start at the beginning.
It's surprising where some of the largest companies start from, usually its an idea that begins in the garage. We believe anyone with an idea, hard work ethic and a passion can start and grow a business. This is exactly how Graham Brigham (CEO) began his venture. Graham worked in the Oilfield an the Heat and Frost trade fo 20+ years. Known for his incredible performance in the industry he noticed a reoccurring problem he would complete a picture perfect insulation job and soon after NDT technicians would come in and cut out holes in the cladding and insulation system to test for erosion and corrosion. Graham figured there had to be a better way and this is where the Integrity Plugz were born.
While cleaning and organizing over the years we started collecting all of our prototypes in our design process in hopes one day we could display the evolution of our Integrity Plugz. So here it is, our very first plug made from a closed cell foam originally used in the production of kayaks to our latest flagship model, our High Temp Silicone Integrity Plugz.
Over our seven year span our company has proven with dedication, passion and commitment to innovate you can gain global recognition and the reputation to deliver product solutions to valued customers.
Thank you for taking the time to read out blog and support our business. Please sign up for our newsletter to stay connected with what we are up to.